+++ ALLE BILDER DÜRFEN HONORARFREI VERWENDET WERDEN +++ STOP +++ ZUWEILEN LIEFERT DIE LUPE

EINE HOCHAUFLÖSENDE VERSION DES BILDES +++ STOP +++ ALL PICTURES MAY BE USED FREE OF CHARGE +++ STOP +++ AT TIMES THE MAGNIFYING GLASS

GIVES YOU A HIGHER RESOLUTION PICTURE +++ STOP +++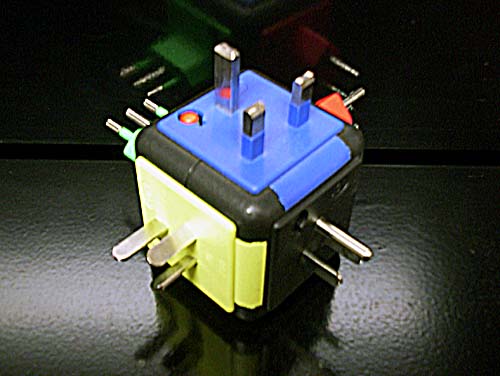 Bodenstandig2000 rockt die ganze Welt!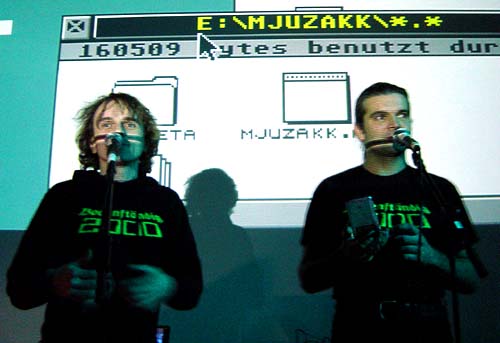 A capella vs. pocket calculator: "Banker Tom".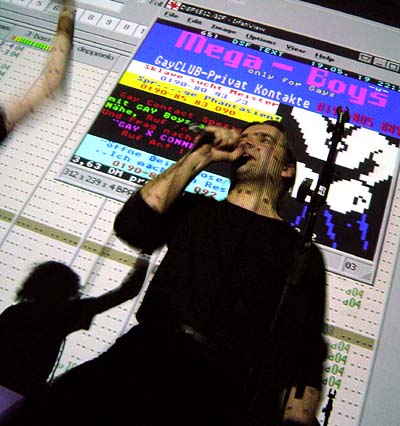 The Mega-Boys performing "Das Atom im Videotextreich" at
the Deitch galleries, New York.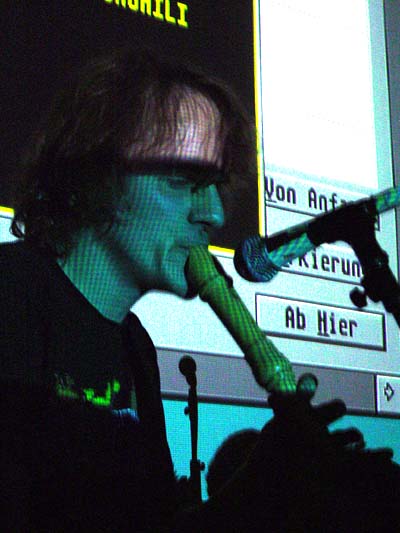 Plays da flute like Frankenstein's monster!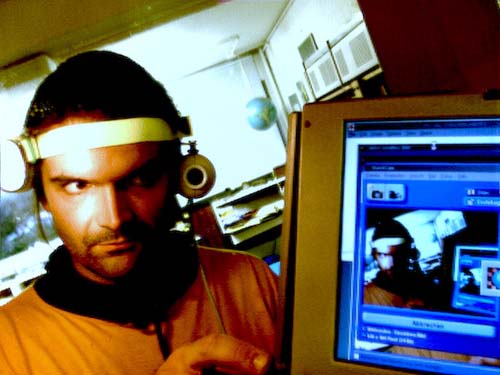 Bio-Bern in front of a mirror with a webcam while doing DataMining.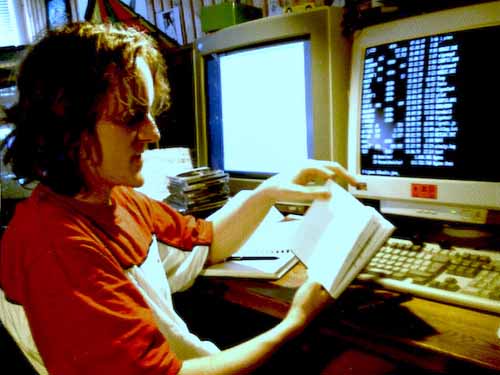 Drax in the Rechenzentrum of our Spaceship.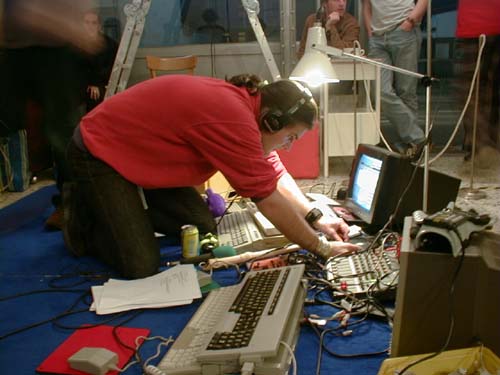 Live at the former Wasserundbrotmaschine (w+b-m) 1999 in Saarbrucken/Germany.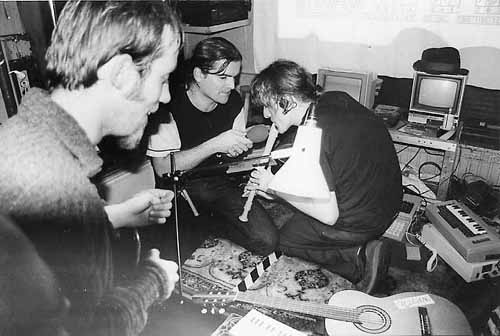 Live at the Golden Pudel 1999 in Hamburg/Germany with all our living room.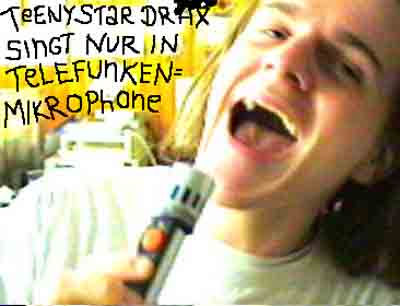 Teenystar Drax sings into Telefunken mikes ONLY.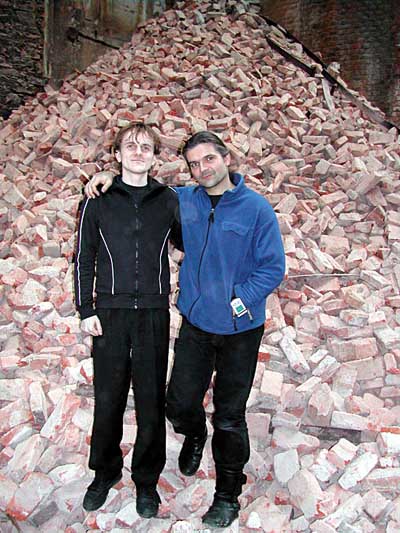 Casser la baraque: Le Grillen (Colmar/France) after rocking the house.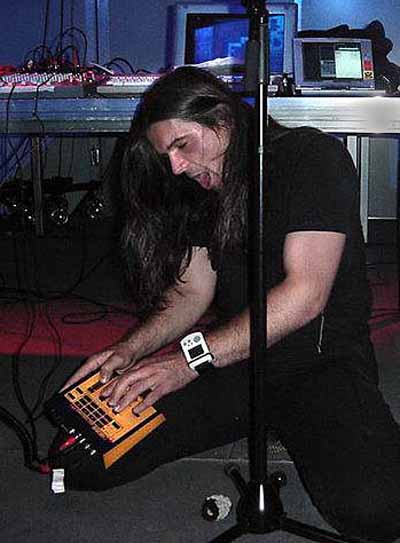 Performing "InRock16bit" at the Expo02 Swiss.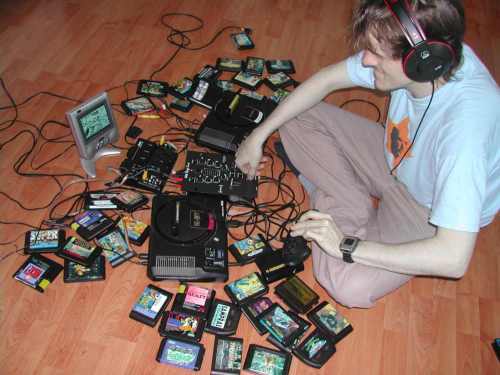 Sega-DJ.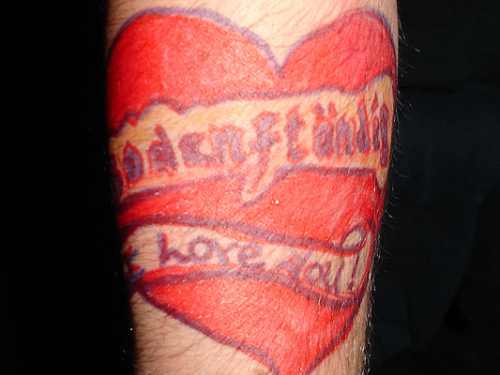 Devotion.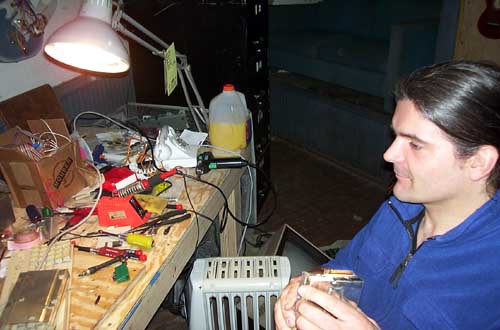 2003: Bern repaired the Atari ST floppy drive at Todd's great workbench inside the garage-club "Camp Gay" deep in da Chicago ghetto. We rocked that club so hard that some people got naked, but we got no good pictures. Bern also had to modify the ST's video output cause the video beamer of the Museum of Contemporary Arts Chicago seems to have no Atari input. Thank you Todd!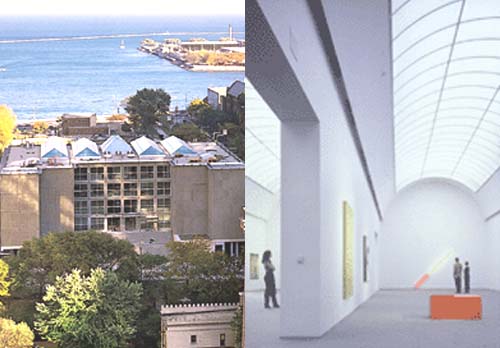 The other day, Bodenstandig2000 left the ghetto behind to rock the Museum of Contemporary Art, a nice building that the german architect Josef Paul Kleihues seems to have buildt especially for our performance. The performance was sponsored by Goethe Institute Chicago. Thank you Josef, thank you Goethe!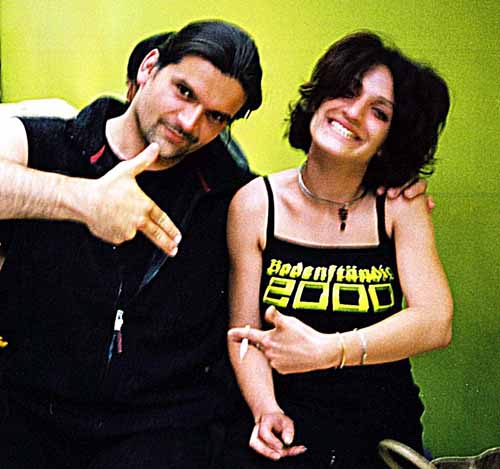 Even better than rocking dark techno garages and shiny art palaces: Meeting the most beautiful women of the world. And i don't mean that J.Lo kind of trash.